When it comes to choosing a hairstyle that perfectly complements your facial features, understanding your face shape is key. In this article, we'll delve into the recommended hairstyles specifically tailored for different face shapes.
People who have round face shapes have soft, curved lines and a more equal width and length. The key to finding a flattering hairstyle for a round face is to create the illusion of length and angles. 
Opt for hairstyles that add height and volume on top while keeping the sides sleek and close to the head. A long, layered haircut that falls below the chin is an excellent choice as it elongates the face. Side-swept bangs or a deep side part can also help to create the illusion of length and add dimension.
International celebrities such as Selena Gomez have a round face shape. Face-framing styles and ponytails that leave a little bit of hair around the face instead of putting it all up are most suited for people with this face shape.
Oblong face shapes, characterized by their elongated and narrow appearance, require hairstyles that help to visually balance the proportions of the face.  In fact, it is the most common type of face among Japanese people, giving the impression of maturity and modesty.
The key is to create width and add volume to the sides while minimizing length. One of the most flattering hairstyles for oblong faces is a layered cut that hits at or above the shoulders. This helps to add width and create the illusion of a more balanced face shape. Bangs are also a great option for oblong faces as they can shorten the length of the forehead and add softness to the overall look. 
 It is best to avoid one-length, sleek styles and to go for voluminous styles. If you do curl your hair, be aware that it should be curled from the roots to create plenty of volume.
Diamond face shapes are characterized by a narrow forehead and chin, with the widest point located at the cheekbones. Overseas celebrities like Vanessa Hudgens and Halle Berry are known for having this face shape. Avoid heavy or round bangs, and we recommend opting for soft, face-framing layers or a long bob with gentle waves for a  clean and elegant style.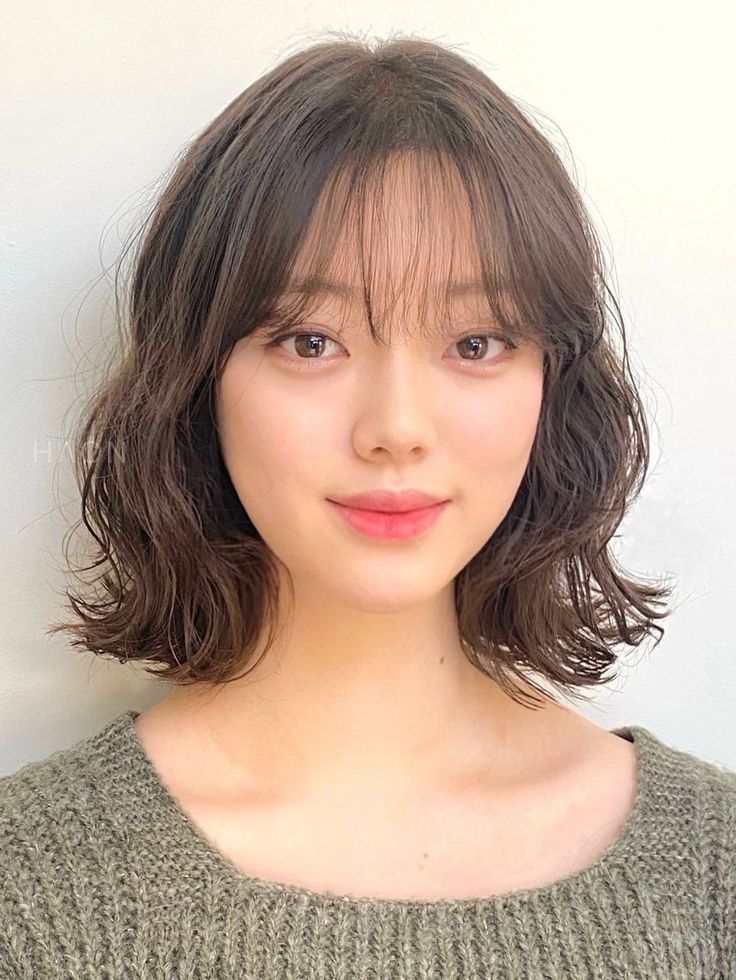 The length of this face shape is longer than the width, the jawline is slightly thinner than the face line and the face is egg-shaped. With an oval face shape, you have the freedom to experiment with a wide range of hairstyles. One of the most flattering options for oval faces is a classic bob, as it accentuates the natural symmetry of the face. The see-through bang or softly layered hair on top, rather than heavy bangs or one-length styles are better suited for people with an oval shape. Another great choice is long, cascading layers that frame the face and add dimension. These layers can be worn straight, wavy, or curly, allowing for endless styling possibilities.